eShowLeads
Lead Retrieval without the Hassle
eShowLeads is a tradeshow lead capture system that lets exhibitors collect leads using their own Smartphone or Tablet.
No Barcode Necessary
Our system does not require you to put a barcode on the name badge, or have a badge at all.
Easy to Setup
We don't require you to do anything except for send us the attendee list when online registration closes.
Help your Exhibitors be Successful
Providing a lead retrieval system helps exhibitors save time and collect more detailed leads. At the very least, offering it as a solution will make you look good.
Pricing Options
Our pricing is less than 1/2 that of many other lead retrieval vendors. We have two pricing options:
Option 1: Exhibitors pay for the system directly, which means no cost to the show organizer.

Option 2: The show organizer pays a discounted rate to supply the service to all their exhibitors.
Download PDF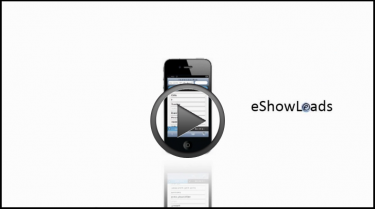 Why would you use eShowLeads?
Our customers typically run smaller events where their exhibitors want an option for lead retrieval, but the show organizer doesn't want to deal with putting barcodes on the badges.
Setup a meeting