eShowMail Charity
Raise Money for Your Favorite Charity
Pre and post show email marketing programs are designed to bring attention to an exhibitor's booth to drive more traffic and generate more leads. Integrating the event's charity with this type of email program can also bring more awareness to the charity while raising additional revenue for a good cause.
Almost every organization we work with has a charity that they support. We are passionate about helping charitable organizations and we encourage all of our customers to consider using the eShowMail program to raise awareness for their cause. eShowMail Charity is essentially the same program as our standard eShowMail program, except we structure the program to raise awareness and additional revenue for your charity.
The eShowMail Charity program can generate thousands of dollars in additional donations with no cost or additional work for our customers. In addition to donating a portion of our revenue, we work with our customers to create a program that will encourage attendee and exhibitor donations, and increase participation in the charity related events at the show.
Download PDF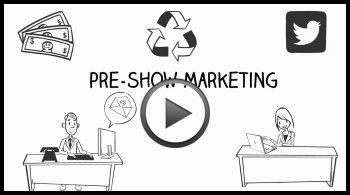 Why would you use eShowMail Charity?
Our customers want to help their exhibitors with their pre-show marketing efforts, but are also looking for innovative ways to raise more money for their favorite charity.
Setup a meeting